The Venice Luxury Residences
in McKinley Hill, Fort Bonifacio
Currently Shortlisted in the Philippines Property Awards 2015 as Best Luxury Condo Development
Central Tower Now Offered:
THE FIORENZO offers stunning views of Venetian Grand Canal
Call TODAY to Avail of Megaworld's Prosperity and Huge Discount Offer!

(valid November 2017)
Turnover Date:
December 2013 and
June 2016
Ready For Occupancy Condo For Sale
As the branding suggests, the project was inspired by the architecture, waterways and romanticism of the legendary Italian city of Venice. "We have carefully designed and planned a Venetian-style luxury residential condominium with avant garde amenities that bring back Old World romanticism to be experienced in these modern times," stated Megaworld International Managing Director Marivic Acosta.
The project will feature seven residential towers, the first of which is Allesandro. As seen from the sky, each building resembles a fèrro – the gondola's uniquely shaped iron head. Tones of chrome yellow and bright orange perfectly distinguish The Venice's towers in the 50-hectare McKinley Hill township development.
To make sure that The Venice remains true to its origins and inspiration, Megaworld consulted the Italian architectural firm Paolo Marioni Architetto.

The Venice E-Brochure :
Italian-style amenities
More than 20 different amenities are planned so that residents will love living in this project daily. Young and old alike will surely enjoy taking a lap at the expansive swimming pool bordered by Italian sculptures of the mythological gods, including Venus. Those with green thumbs and an affinity for nature will take daily walks to the palm court, meditation garden, garden court and rock garden.
Active bodies will take warm-up sessions at the adult fitness station before using up their reserved slots at the badminton court and tennis court. After an exhilarating game, a visit to the sauna or spa is in order to relax the muscles.
Since The Venice's seven towers are perfectly integrated with the McKinley Hill Town Center's Venetian Mall, residents have more choices to play and while away the time.
Surrender to La Serissima
They can take a romantic gondola ride along the Grand Canal and exchange hugs and kisses once they pass the Rialto Bridge – a perfect replica of Venice's famous landmark. Climb the St. Mark's Tower – another well-known Venetian icon — to imbibe the beautiful scenery even more.
Shop to their hearts' delight at the promenade and then have some pictures taken with the lovely Clock Tower at the background. And be amazed at the talent of the stand-up acts and singers at the Piazza Grande.
"Truly, The Venice boasts of a leisurely, romantic way of living not found anywhere else in the metro," Acosta asserted.

The Venice Luxury Residences Project Update as of 2017
Featuring an exterior inspired by the shape of a ferro – a gondola's uniquely shaped iron head – THE VENICE LUXURY RESIDENCES is poised to become one of the iconic masterpieces rising in Megaworld's McKinley Hill township.
Get a slice of Italian-inspired architecture. Choose and explore among the selection of units available at The Venice Luxury Residences, ranging from executive studio to three bedroom.
The Venice Luxury Residence Amenities Megaworld townships, such as MCKINLEY HILL, are home to many BPO offices and international companies, attracting investors and generating direct and indirect employment opportunities for many Filipinos.
At present, Megaworld has around 150,000 BPO and office workers in all of its existing townships. This figure is expected to skyrocket to 400,000 by 2020.
Enderun Colleges in McKinley Hill takes its name from one of history's most famous leadership academies: the Palace School of the Ottoman Empire.
Located in the same compound where Ottoman Emperors live, the original Enderun prepared the most promising children across the empire, primarily, for public administration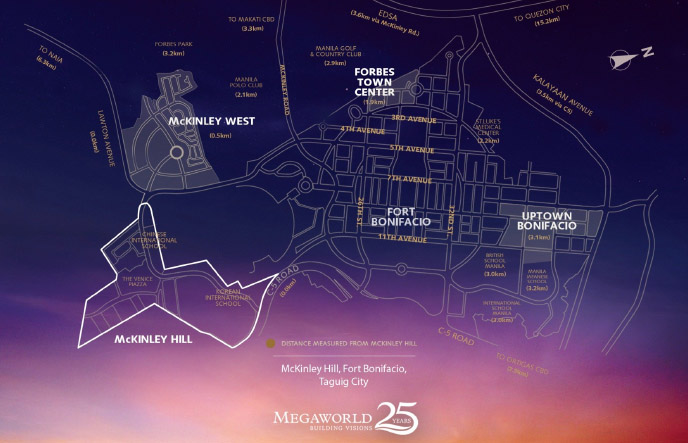 The Venice Luxury Residences Fiorenzo at Mckinley Hill Floor Plan
The Venice Luxury Residences at Mckinley Hill Model Unit
1BR Venice Model Unit
3BR Venice Model Unit
The Venice Studio Model Unit
The Venice Luxury Residences at Mckinley Hill One Bedroom Actual Unit
Venice at Mckinley Hill Grand Canal Mall

VENICE CONDO PRICE LIST
| | | |
| --- | --- | --- |
| Unit Type | Unit Size | Price Range |
| Studio | 39.4sqm. – 41.4sqm. | 5.9M – 6.6M |
| 1 Bedroom Unit | 66sqm. – 66.4sqm. | 9.9M – 10.6M |
| 2 Bedroom Unit | 102.6sqm. | 15.5M – 16.5M |
| 3 Bedroom Unit | 119.5sqm. | 18M – 19.1M |
| Penthouse | 101.6sqm. – 152.7sqm. | |
Studio, 1-bedroom, 2-bedroom, 3-bedroom units Avail of Prime and Limited Units with the best view of the Venetian Grand Canal
Move In To Your New Home at Venice at Rent-To-Own Terms!
STUDIO UNIT – as low as 15,000 per month
1 BEDROOM UNIT – as low as 28,000 per month
2 BEDROOM UNIT – as low as 48,000 per month
3 BEDROOM UNIT – as low as 48,000 per month
As low as P15,000/month, 10% DOWN PAYMENT to Move In, 3 YEARS TO PAY, at O% INTEREST. Balance payable thru Bank Financing
Ask About This Property:
————————————————————————————————————————————–
—————————————————————————————————————————————-
+63917-5002436 (MOBILE/Viber/Whatsapp/Line/Tango/WeChat/Kakao Talk/Kik/Hike)
+632 2112232 (Landline)
singsonbien (Skype address)
Bien Singson
(
Facebook Private Message)